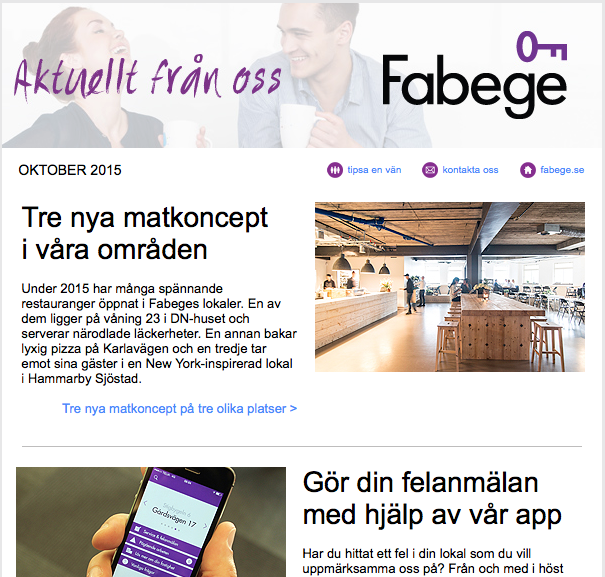 Under september månad fick Hammarby Sjöstad en ny lunchrestaurang. I den New York-inspirerade lokalen på Hammarby Fabriksväg bestämde sig kocken Niklas Nordberg för att öppna en matstudio, tillsammans med sina vänner.
– Restaurangen ligger en trappa upp och eftersom vi lagar så god mat tänkte vi att Stairways To Heaven var ett passande namn, säger han.
Sedan några veckor tillbaka serverar de luncher i lokalen och stället har snabbt blivit mycket omtyckt av besökarna.
– Det är många som arbetar i närheten som kommer förbi, men även folk som tar sig hit från Nacka.
Inspirationen till rätterna som serveras på Stairways To Heaven kommer från New Yorks olika kvarter. Ögnar man igenom menyerna som finns på hemsidan kan man ana både Little Italy, Chinatown och de typiskt amerikanska smakerna.
– Jag gillar hur de blandar de olika köken, där kan man få allt. Fastfood-temat är ständigt närvarande. Det är den känslan vi vill att besökarna ska känna när de kommer till oss, säger han.
Utöver den nyöppnade restaurangen i Hammarby Sjöstad driver de även en cateringverksamhet under namnet Niklas & Friends. Dessutom arrangerar de företagsarrangemang, fester och middagar.
– Vi har drivit många restauranger tidigare och gillar att starta nytt. Men framöver är planen att vi ska hitta flera ställen att vara på och köra vidare med detta koncept. Vi tror på en expansion för våra matstudios, säger han.